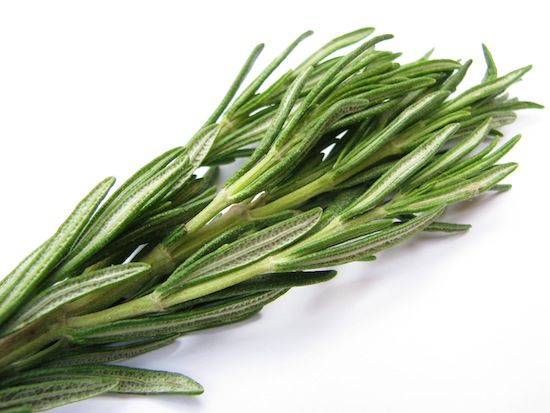 We've recently posted on why you should get started on oil pulling; many swear by this ancient Ayurvedic technique, which involves swishing oil in your mouth to get rid of bacteria, for improving oral and general health. While oil pulling with oils like sesame oil, olive oil, coconut oil and sunflower oil is enough, you might also want to consider adding essential oils to your oil of choice. If you would like to improve your oral health, here are five essential oils that would be beneficial for oil pulling.
As a general rule, use only 1 to 2 drops of an essential oil to your oil of choice for oil pulling. You also don't need to use essential oil every day. Instead, do so for a maximum of one week and then give it a rest by oil pulling with regular oil for a month after that.
Word of caution
When using essential oils for oil pulling, it is crucial that you use food grade or therapeutic grade essential oils. That's because essential oils come in various grades, and most of them are only to be used externally. Essential oils such as tea tree oil can be toxic when taken internally. Also, essential oils are extracted from plants mostly through distillation and they can be very concentrated, so never use essential oils straight for oil pulling.
Some people may experience reactions and sensitivities when the oils are applied undiluted. Which is why they require carrier oils such as olive oil and grapeseed oil to dilute them – even for aromatherapy use! Hence, when used for oil pulling, remember to practice care and diligence. As this does not serve as medical advice, be sure to check with your doctor for clarifications before trying this. It is also best to avoid use of essential oils during pregnancy.
Rosemary oil
Rosemary oil carries many benefits for the brain and nerves. Some people find that inhaling rosemary oil helps improve memory and mood, making it a perfect pick-me-up when you are experiencing tiredness. Rosemary oil acts as a pain reliever and natural astringent to tighten gums.
Peppermint oil
Fresh and minty, a drop or two of added peppermint oil definitely makes oil pulling a more pleasant experience, especially if you're a newbie. If you're prone to gagging during oil pulling, peppermint oil can help to alleviate that. The strong aroma also helps freshen breath and relieve nausea. More than that, peppermint oil is great at soothing digestion and clearing sinuses. Great for use in your morning routine of oil pulling, it also has the added benefit of killing bacteria to reduce gum problems.
Oil of oregano
Oil of oregano contains compounds such as carvacrol, thymol and terpinenes to get rid of microbes and bacteria in the body. This makes it excellent at warding off cold and flu. When used with oil pulling, many experience improvement in their gum health, particularly for those with issues like gum disease and gingivitis. Take note that if you are allergic to herbs such as mint, basil and lavender, you might also experience adverse reactions to oil of oregano.
Tea tree oil
Also known as melaleuca oil, tea tree oil originates from the Melaleuca alternifolia trees found in Australia. Its medicinal benefits are plenty, and it's often used to treat colds, coughs and skin problems thanks to its anti-bacterial, anti-fungal and anti-viral properties. Which is why many swear by tea tree oil to keep gums healthy. Tea tree oil can be toxic when taken internally, and can cause side effects such as weakness, drowsiness and diarrhoea, so be sure not to swallow.
Myrrh oil
Myrrh, which originates from African and Arabian countries, has been in use since Ancient Egyptian times. Its healing benefits span from antiseptic use even to the treatment of certain types of cancers. Myrrh can be used to treat mouth ulcers.  With its anti-microbial and anti-viral properties, it can help restrict infections while letting your body heal. Because it is also an astringent, the slightly bitter-tasting myrrh oil will strengthen gums to help loose teeth, making it a great complement to oil pulling.
Photo: m_a_essam